Bernadette Woessner
ESL Teacher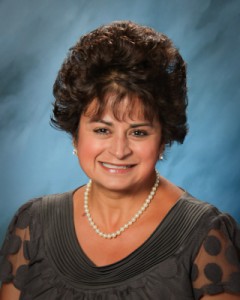 Email:
Bernadette_Gilday@dpsk12.org
Support Team
---
Hello and welcome to English as a Second Language! My name is Bernadette Woessner and I would like to take this opportunity to share a bit about myself. I have been at Holm for nine years teaching ESL and a veteran teacher for many years with Denver Public Schools. My extended studies include degrees from Western State University and University of Colorado at Denver. It has been a pleasure and a great joy meeting children and families from all over the world! The rich, cultural experiences that I have gained from my students has been exciting and look forward to a new school year!
I am a Colorado native! I was born and raised in Colo. Springs and yes, my Mom and siblings still live there! My family includes three special individuals! My friend Dan and two children. Emily, who just graduated from John F. Kennedy High School and Jacob, who will be a sophomore. I love to cook, garden, and enjoy being outdoors with Mother Nature! Hiking, biking or just relaxing by the fire at the cabin is my way of spending time with my family. I look forward to meeting you!
Again, welcome to Holm Elementary School!