Karen Grossman
Teacher-ELA-E/Early Literacy Specialist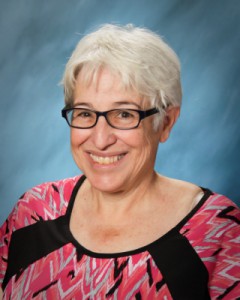 Email:
Karen_Grossman@dpsk12.org
1st Grade
---
I have been a teacher in Denver Public Schools for 30 incredible years! I have always taught first grade. I have a degree in Communications disorders and Speech Science from Colorado University. I have a Master's Degree from the University of Colorado Denver. My master's is in Curriculum and Instruction with a focus in reading and writing. I also have a certification in Guided Reading Plus from Adams State University. I enjoy learning, reading, experiencing, about how students learn. I consider myself a lifelong learner in my profession. I strive to ahead on all the new curriculum.
I also have a family. My husband is journeyman plumber and I have two girls. Hannah graduated from CSU and is currently in Israel teaching. My daughter Tamara is a student at the University of Northern Colorado.
In my time off I like to tap dance, swim, read, exercise, travel and bike.