Nickie Tzimapitis
Literacy Teacher- Senior Team Lead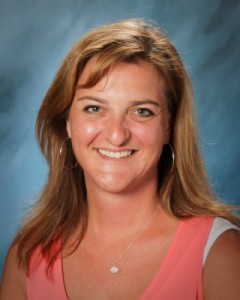 Email:
NICKIE_TZIMAPITIS@dpsk12.org
4th Grade
---
My name is Nickie Tzimapitis. I have been teaching for 20 years and have been at Holm for 18 years. I am a native to Colorado and attended Denver Public Schools, I graduated from George Washington High School in 1989. The University of Colorado Denver is where I received my degree in Psychology and Communications and then my Teacher Certification. In addition, I received my Master's Degree in Diverse Learners from the University of Phoenix.
I have two sons named Evan and Christian. Evan just started middle school and is 12 years old. Christian started fourth grade this year and is 9 years old. We love doing anything outdoors, playing basketball, hiking, going karting, and swimming, just to name a few. My favorite book is The Hunger Games and one of my favorite books to read to my class is Sadako and the Thousand Paper Cranes.
I feel very fortunate to be a Holm and to work with amazing students, families, and staff here. We are going to have a great year!