Yolanda Burton
ELA-S Teacher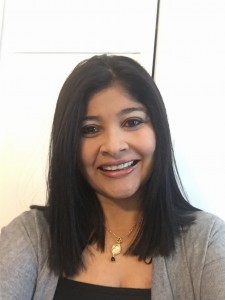 Email:
yolanda_burton@dpsk12.org
ECE
---
I grew up in Barranquilla, Colombia. I went to Metropolitan University in Barranquilla, Colombia and I earned my Doctor Of Dental Surgery (D.D.S) degree. When I came to The United States (7 years ago), I become interested in education and children's behavior. I attended Regis University, Denver, CO, and I completed my Master in Elementary Education degree, with a, emphasis in Dual Language; English and Spanish. I am married to my husband Mark and we have one son, Andrés, who is the motor of my life and my inspiration in the educational field.
I believe that every student can learn and I believe every child has potential. As an educator my desire is to teach students, not only in an academic context, but also to prepare them as social beings and show them that they must learn how to live and contribute to society. Early Childhood Education gives me the opportunity to guide and prepare students for learning!
Yo crecí en Barranquilla, Colombia. Yo fui a la universidad Metropolitana y obtuve mi grado de Odontólogo (Dentista). Cuando yo vine a los Estados Unidos, yo comencé a interesarme por la educación y por el comportamiento de los niños. Yo asistí a la Universidad Regis en Denver, CO y terminé la maestría en Educación Elemental, programa dual, español e inglés. Yo estoy casada con Mark y tenemos un hijo, Andrés, quien es el motor de mi existencia y mi inspiración en el campo educativo.
Yo creo que todo estudiante puede aprender. Yo creo que todo niño tiene un potencial. Como educadora mi deseo es no sólo enseñar a los estudiantes académicamente, si no también prepararlos como seres sociales y mostrarles que ellos deben aprender como vivir para contribuir a la sociedad. ¡La Educación temprana me da la oportunidad de guiar y preparar a los niños para aprender!