Parents Newsletters
Huskies travel in packs…No Husky can do all of
this work alone, so let's come together and
create the BEST possible community for our Lil'
Huskies!
CELEBRATIONS:
** HOLM IS BLUE…AGAIN!!!  Thanks to the hard work of students, staff, and families, our school has received a blue rating for the 2nd year in a row.  This means our students are learning, meeting grade-level expectations, and showing a lot of progress.  Thanks for all of your support!!!
**Welcome Katrina Swatek, Merhan Zeina, and Taytza Rodriguez who recently joined the Holm team.  Katrina joins us after her maternity leave to be our Mild/Moderate special education teacher.  Merhan was the long-term substitute for Katrina and now steps into a part-time reading intervention role.  Taytza is our bilingual front office/nurse support.  We are thrilled to have these three talented ladies on our staff!!!
**Husky Hustle made close to $2,000 for student activities.  Thank you all for supporting the Holm Community!
IMPORTANT INFORMATION:
***EARLY SIGN-OUT: We understand that appointments come up and arrangements change, but we are asking that you do everything possible to prevent from having to pick your student up before the 3:00pm dismissal time.  The last few moments of the day are a time for teachers to review the day, go over homework assignments, and ensure that all students are safely getting home.  It is a big disruption to other students' learning to have to call teachers to dismiss students early.  Early dismissals also count against your student's attendance.  All students are expected to be at school for the entirety of the day (8:00am-3:00pm).  Any questions or concerns should be directed to Gina Incorvaia at 720-424-6357.
Up-coming Events:
NOVEMBER
**Wednesday, November 7th-5th Grade to Symphony
**Thursday, November 8th-Multicultural Night and 3rd grade Performance-Times TBD
**Monday, November 12th-Friday, November 16th-SPIRIT WEEK-
Monday 11/12-Pajama Day, Tuesday 11/13-Crazy Hair Day, Wednesday 11/14-Sports Day (wear a t-shirt or jersey of your favorite team), Thursday 11/15-Hat Day, Friday 11/16-Husky Blue and White
**Tuesday, November 13th-ECE to the Performing Arts Complex
**Thursday, November 15th-Holm's Thanksgiving Lunch
**Monday, November 19th-Friday November 23rd-NO SCHOOL for Thanksgiving Break-students return Monday, November 26th
**Monday, November 26th-Friday, November 30th-Holm's Holiday Store
DECEMBER
**Monday, December 10th-1st and 2nd grade Holiday Program at Hamilton Middle School-6: 30pm
**Wednesday, December 12th-3rd, 4th, and 5th grade Holiday Program at Hamilton Middle School-6: 30pm
**Monday, December 24th-Friday, January 4th-NO SCHOOL for Winter Break-students return Monday, January 7th.
*We will also be collecting Box Tops again!  Please put them in a plastic bag labeled with the teacher's name.
---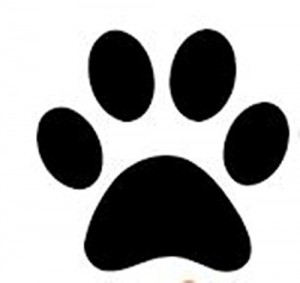 Los Huskies viajan en grupos … Ningun Husky puede hacer
todo este trabajo solo, así que vamos a unirnos y crear la mejor
comunidad posible para nuestros Lil 'Huskies!
CELEBRACIONES: 
 **HOLM ESTA DE AZUL…. NUEVAMENTE!!! Gracias a los estudiantes, faculta y familiares por su esfuerzo y trabajo, nuestra escuela a recibido una cualificación azul por el 2do año consecutivo. Esto significa que nuestros estudiantes están aprendiendo, cumpliendo con las expectativa a nivel educativo y demostrando un enorme progreso. Muchas gracias por su apoyo!!!
**Le damos la bienvenida a Katrina Swatek, Merhan Zeina y Taytza Rodríguez por unirse a nuestro equipo en Holm. Katrina se une a nosotros después de su ida de maternidad como nuestra maestra especial educativa Mild/Moderate. Merhan era sustituta de Katrina tiempo completo y ahora corre el papel de intervención de lectura a tiempo parcial.  Taytza es nuestra secretaria y ayudante de enfermería bilingüe. Estamos muy contentos de tener a estar tres talentosas mujeres en nuestra faculta!!!
**Husky Hustle recaudó casi $2,000 en actividades para estudiantes.  Gracias por apoyar la comunidad de Holm!
INFORMACION IMPORTANTE: 
***Salida temprana:
Entendemos que hay cambios inesperados en citas y arreglos, pero les pedimos que hagan todo lo posible para prevenir el recoger al estudiante antes de las 3:00pm tiempo de su salida.  Los últimos momentos del día le permite a los maestros repasar el día, repasar tareas asignadas, y asegurarse que todos los estudiantes estén seguros para llegar a sus hogares.  Es bien grande la interrupción para el aprendizaje del estudiante que la maestra lo despache temprano.  El sacar al estudiante temprano cuenta y afecta la asistencia del mismo. Todos los estudiantes están supuestos a estar en el colegio el día entero (8:00am-3:00pm).  De tener alguna pregunta o consentimiento puede dirigirse a Gina Incorvaia al 720-424-6357. 
Eventos Siguientes:
NOVIEMBRE
**Miércoles, Noviembre 7 – Sinfonía de 5to grado
**Jueves, Noviembre 8 – Noche multicultural y presentación de tiempos de 3er grado
**Lunes, Noviembre 12 – Viernes, Noviembre 16 – Semana de Espíritu
Lunes 11/12 Día de Pijamas, Martes 11/13 Día de Pelo Loco, Miércoles 11/14 Día de Atletas    (lleve su camiseta de su equipo favorito), Jueves 11/15 Día del Sombrero, Viernes 11/16 Día de Husky Azul y blanco
** Martes, Noviembre 13 – Presentación de arte ECE
** Jueves, Noviembre 15 – Almuerzo de Acción de Gracia en Holm
** Lunes, Noviembre 19- Viernes, Noviembre 23 – Receso de Acción de Gracia NO HAY ESCUELA, estudiantes regresaran Lunes, Noviembre 26.
** Lunes, Noviembre 26- Viernes, Noviembre 30 – Tienda Festiva en Holm
DICIEMBRE
**Lunes, Diciembre 10 – Programa de invierno especial de 1ero y 2do grado en la secundaria Hamilton-630pm
Miércoles, Diciembre 12 – Programa de invierno especial de 3er y 4to grado en secundaria Hamilton-6:30pm
**Lunes, Diciembre 24- Viernes, Enero 4 – NO HAY ESCUELA descanso de invierno- estudiantes regresan el Lunes 7 de Enero.
*También estaremos colectando Box Tops de nuevo! Favor de ponerlos en un plástico con el nombre del Maestro