Erik Singer
Music Teacher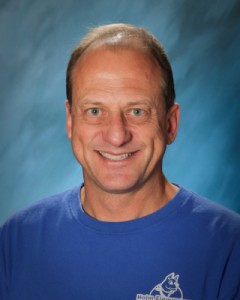 Email:
Erik_Singer@dpsk12.org
Specials
---
Hello,
My name is Erik Singer. I teach vocal/general and instrumental music here at Holm Elementary School. This is my 28th year teaching music, my 25th year in DPS, and my 11th year here at Holm. I am so happy to be at such a nice school with so many wonderful students.
I was born in Dover, Delaware on Dover Air Force Base. My Father was in the Air Force and my Mother was a reading teacher. They are both from Boston, Massachusetts. That is why I always root for the sports teams from that area. When I was two years old we moved to Cheyenne, Wyoming. My father got a job as the head navigator at the Wyoming Air National Guard. I am a proud Wyoming-ite and the proud father of two amazing young men.
I attended the University of Northern Colorado for a Bachelor of Music Education degree and the University of Colorado at Denver for a Master's degree in Information and Learning Technologies. While at UNC I had the opportunity to play with some of the top jazz musicians in the world. I was honored to be chosen as a member and assistant director of the Disneyland All – American College Band. I have performed music professionally in Denver for the last twenty seven years. My band, The Nacho Men, perform regularly in the Denver area as well as throughout Colorado, many different states in the continental United States, Hawaii, and Europe.