Samantha Davis
Teacher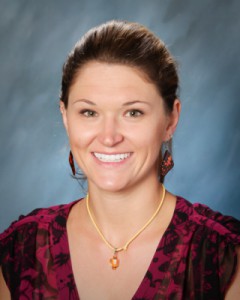 Email:
SAMANTHA_DAVIS@dpsk12.org
Kindergarten
---
I'm the Kindergarten ELA-E teacher, Samantha Davis. This is my fourth year teaching at Holm Elementary, and fifth year teaching overall. During my teaching career I've taught Kindergarten English, Kindergarten Spanish, and First Grade ELA-E/ELA-S. Every teacher has a grade level niche, and as it turns out mine is in kindergarten.
I grew up in Vail, Colorado. Growing up in the mountains gave me the opportunity to appreciate the outdoors at a young age. I continue to hike, bike, camp, raft, snowboard, cross-country ski, and snowshoe, among other outdoor activities. I also like to create art in my free time and love the creative aspect of teaching kindergarten.
My deep appreciation for nature led me to the decision to stay in state for college. At the University of Colorado, Boulder I majored in psychology and received my k-12 teaching license. After observing various teachers and grade levels I went on to student teach third grade in Mapleton after graduating. I spent my first couple years out of college living in Paraguay, South America as an education volunteer with Peace Corps. It was there that I improved upon my Spanish language abilities. It was also there that my love for culture and travel was further cultivated.
Two years ago I received a scholarship to earn my Masters in Culturally and Linguistically Diverse Education. I continue to be a strong supporter of multilingual education through my involvement in CABE and other state and national conferences. My passion for understanding and experiencing different cultures continues to flourish as I travel the globe as frequently as possible. This past year's adventures included; Puerto Rico, Peru, Switzerland, Prague, and Thailand.
I love working with kids and find teaching to be extremely rewarding. I look forward to spending this year with your children and recognize what a special and impactful time in this is in their young lives.