Tim Jadowski
Art Teacher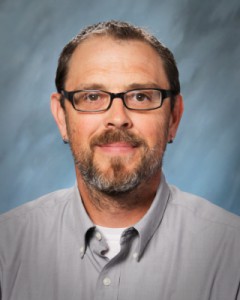 Email:
TIMOTHY_JADOWSKI@dpsk12.org
Specials
---
Hello,
I'm Tim Jadowski, the Art Teacher here at Holm Elementary School. I began my career in education in 1995 when I taught art at a juvenile detention center in Wisconsin. After that experience I moved on to teach at the high school level.
I then moved to Colorado and taught Art in Aurora Public Schools for 14 years. The majority of that time I taught Elementary Art, but for my last year there I taught middle school Art and Music. It was also during that time that I took an interest in the administrative role within a school and earned my Master's Degree in Educational Administration and Supervision.
After receiving my Master's I took a 3 year break from being a teacher, and upon my return I began teaching in Denver Public Schools where I taught middle school Music, the Gifted and Talented program and a reading program for a year. I then accepted this position at Holm where I have been teaching Art for the last 3 years.
I pride myself on teaching Art projects to students that are built for success, allowing them to feel confident and proud of the work they accomplish. Within every lesson I teach there are four key components: Art Production, Art History, Self-Critique and Aesthetics. This provides students with a well-rounded enriching Art Education as well as an experience that they can cherish in their future, encouraging lifelong learning and an appreciation for the Arts.
In my spare time I enjoy traveling, playing a variety of musical instruments, painting and playing competitive disc golf.
As a parent or visitor to Holm Elementary, I hope you can find a moment to stop by our Art studio, say "Hi", and see the wonderful projects our students are creating.